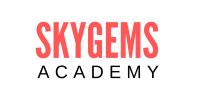 Inquiry based masterclasses for developing
21st Century New Gen Leaders
Current Challenges:
There is a gap in our current education system which does not prepare our young generations with skillsets needed to face the day-to-day challenges as they grow-up. There is a need to help fill this gap by educating the young generations to develop lifelong skillsets from early stages so that they are empowered and grow up to be happy, confident and well rounded invididuals.
Our Mission :
To help young generations to develop relevant lifelong skillsets so as to achieve happiness and financial freedom.
Our Vision :
To build a community of new generation leaders with strong core values with high level of self awareness, high self-worth individuals, passionate, give back to the  community and the environment.