"I think our future generations should recognize that just like the coronavirus has affected this world with a negative outcome, your choices, your career paths, your contribution to your society could also impact the entire world. And you need to make a decision about whether you want your contribution to be a negative one or a positive one," Margo Furbert.
Tune in to SkyGems Academy Podcast Episode 21 – Margo Furbert, sharing her ideas, view points and experiences: https://anchor.fm/skygems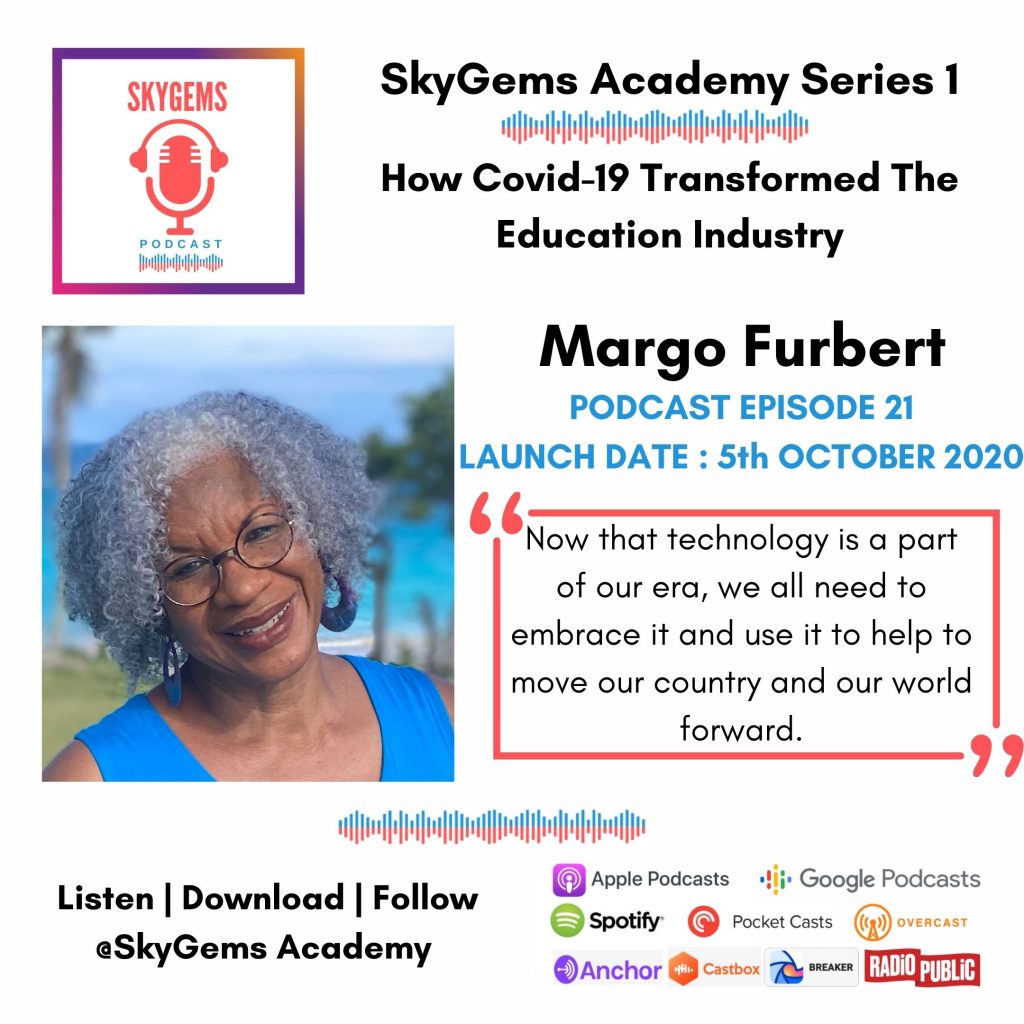 "Several of my colleagues actually have said that they will be using aspects of remote learning, even when we return back to the physical learning environment. I think homework will certainly be looking quite differently in the future. And also, just the use of technology all around will increase and become a major component of the school curriculum," Margo Furbert.
Margo's podcast trailer available here: